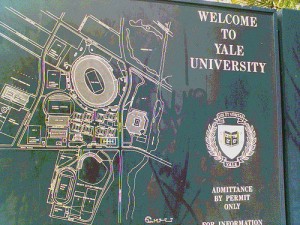 The ranking of law schools in the United States depends on several criteria, including both qualitative and quantitative data. Some lists focus on only one criterion. However, after putting together the results of surveys, the top ten law schools turn out to be schools that are consistently making the lists of the best. If you want to become a successful lawyer one day, acceptance into one of these schools gets you closer to your goal.
The top-ranking law schools in America as of the year 2008 are:
1. Yale University
2. Harvard University
3. Stanford University
4. Columbia University
5. New York University
6. University of California-Berkeley
7. University of Chicago
8. University of Pennsylvania
9. Northwestern University
10. University of Michigan
Some information about the best American law schools: the top 5
Yale University Law School claims top place as the best law school in the United States (2008). Its intimate classes, with one of the lowest student-to-teacher ratio in the country, contribute to its healthy learning environment. It has also not forgotten the less-privileged, with its scholarships and outreach programs.
Coming in close to Yale Law School is Harvard University Law School. It prides itself with its ability to provide a broad selection of legal subjects and degrees, from a Bachelor in Law to a Doctor in Juridical Science.
The current third-placer, Stanford University Law school established its law department in 1893 and its law school fifteen years later. It is a good place to do research because it boasts of a library that contains more than half a million books.
Meanwhile, New York University's School of Law goes further back to 1835. It is known to be one of first law schools to accept female enrollees. Columbia University Law School also makes it mark by employing professors who have established private or public practices.
And the rest of the top 10
Berkeley Law of the University of California – Berkeley tries to make itself stand out with its intellectual property program. The University of Chicago Law has its own brand of making students and faculty active, through its six published journals. The University of Pennsylvania Law School's cross-disciplinary studies enables students to understand other fields in order to later on function as fully developed citizens. Finally, Northwestern University Law School promotes its accelerated JD program while Michigan, although tenth over-all ranks five for the number of law professors.
Your move…
Knowing the top ten and their best qualities should motivate you to start preparing for your application to meet the stringent requirements of these law schools. There are many available examples of personal statements specific to law school. These examples of personal statements will familiarize you with what law schools are looking for. If your grades are not that high, your best chance to be accepted in a top-ranking law school is a personal statement that conveys a personality compatible to law school.
Photo Credit : hapinachu