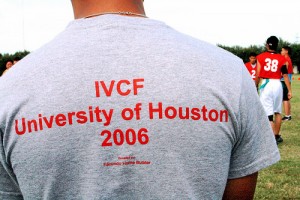 Making the transition between high school and college is a difficult time in one's life, especially as a female student. Whether you are going to a university, a community college, or a graduate school, tuition fees are often hard to cope with. Fortunately, there are many organizations that provide scholarships, grants, awards, and fellowships just for women. Here are some of the notable organizations that offer financial aid for female students:
Financial aid for females with specialization
The HORIZONS Scholarship Foundation, established by Women In Defense, seek to aid women who go into national security. Different plans are available, starting with a minimum of $500. Women who apply for these scholarships must be US citizens and hold a GPA of 3.25. Some of the other fields with scholarships include Law, Mathematics, and International Relations.

Nationwide financial aid for females
The American Association of University Women (AAUW) is an organization that seeks to help women and girls through the promotion of education and equity for females. Throughout the past years, the AAUW Educational Foundation has been giving out $3.5 to $4 million in financial aid for women. The types of financial aid offered by this organization include grants, awards, fellowships, and awards for community projects.
Other forms of financial aid for female students
Aside from these two organizations, there are many more that offer financial aid for women. Here are some other organizations that have similar financial aid plans:
* Business and Professional Women's Foundation
* Talbots Women's Scholarship Fund
* P.E.O. International Peace Scholarship Fund
* AEI Scholarship Fund
Before applying for scholarship or financial aid, do some research first. Check out the homepages of the organizations that you qualify for to get information on their background, their financial aid plans, and their operations in general. Whether you are seeking to specialize, take up graduate school, or enter into college, there are foundations that can provide you with financial aid.
Photo Credit : (nutmeg)