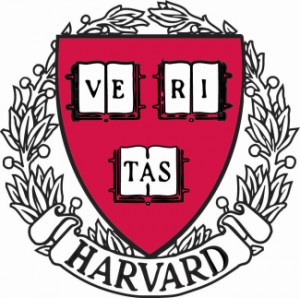 Harvard University is one of the most reputable and well-known educational institutions in the world.  Year after year, students apply to Harvard, hoping to get into the prestigious and historical university.  While a minority of the applicants get accepted into the school, there is a large number of Harvard applicants who get rejected.  All is not lost if you are one of the people who did not get into Harvard.  Aside from the fact that you can still go to one of the many other great schools around the world, here are some other reasons why you shouldn't go to Harvard University:
Infamous Harvard graduates
Harvard has produced some of the most influential people in the world, including numerous Nobel  laureates, a range of Pulitzer Prize winners, and no less than eight US Presidents.(1)  Aside from some of these role model figures, however, some Harvard alumni have gained fame through their not-so-admirable feats.  Theodore Kaczynski, for example, received his Harvard undergraduate degree only to go on and become the world-famous Unabomber.  Kaczynski's neo-Luddite philosophy ultimately resulted in him carrying out numerous bombings on airliners and universities around the country.(2)  Isoroku Yamamoto, who studied in Harvard from 1919 to 1921, later became the commander-in-chief of the Imperial Japanese Navy during World War II.  Yamamoto played a crucial role in planning and executing the attack on Pearl Harbor and the Battle of Midway.(3)  Some other infamous Harvard alumni include Charles K. Lee, who embezzled over $100,000 from a charity for children with leukemia, and Ernst Hanfstaengl, who became a close friend and confidant of Adolf Hitler.(4,5)
A Harvard education in exchange for an arm and a leg
Another reason you may not want to attend Harvard is because the school's tuition cost too much.  Sure you're getting premium education, but does that mean you have to sell off your arm, leg, and both kidneys to pay for tuition?  In 2007, the school had a tuition increase of about 3.9%, bringing the tuition to over $31,000.(6)  In February, 2009, the school announced a 3.5% increase on tuition for the 2009-2010 school year, which means that the tuition would cost over $33,500.(7)  Before you break your bank, you may want to look into other, more affordable academic institutions.
Snobbish student body
Harvard is full of snobbish and spoiled rich kids who can be quite arrogant.  Aside from the annoying name-dropping, you will probably also have to deal with a bunch of high-brow peers who act as though something is stuck up their behinds.  You can probably find a few friends you can get along with, but, for the most part, you'll probably be dealing with a bunch of brats who are used to getting their way – even if it means having to step over you.
Just want to graduate
Yes, we all know that Harvard has produced a bunch of graduates who have helped to change the world, inspire world peace, or make some great change that has affected the lives of many.  Not everyone is planning to be on the list of the 100 most influential people though.  If all you want is an education, then you may want to settle for a different school.  All of the hype about making the world a better place may just not be your thing.  Next time you feel bad about not studying in Harvard University, take a quick peek back at this list and rest assured in the fact that Harvard has its downsides too.
(1)  http://en.wikipedia.org/wiki/List_of_Harvard_University_people
(2)  http://edition.cnn.com/US/9604/03/unabomber/index.html
(3)  http://en.wikipedia.org/wiki/Isoroku_Yamamoto
(4)  http://en.wikipedia.org/wiki/Chas_Lee
(5)  http://en.wikipedia.org/wiki/Ernst_Hanfstaengl
(6)  http://www.news.harvard.edu/gazette/2007/03.22/03-tuition.html
(7)  http://www.news.harvard.edu/r/tuition.html