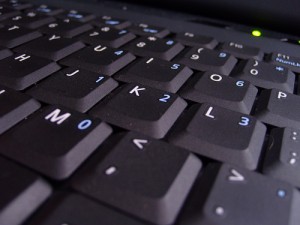 Personal statements are one of the most significant parts of your application package graduate programs. The personal statements that you write should be intellectual and creative, while presenting crucial information about your academic (college) life, your career life and your personality. Keep in mind that the purpose for writing and submitting personal statements is to introduce yourself to your program director. This is why personal statements are so important, because these pieces of paper are likely to be the determining factor for whether or not you will be accepted into the program. Since writing these statements can be quite a daunting task, this article will seek to offer some tips on how to write personal statements.
There are numerous steps involved in writing personal statements. Before you begin with the actual writing process, it is first important to prepare yourself for the task at hand. Preparation for writing your statement should begin with gathering application forms, transcripts and any other information that you may need for reference. After you have gathered everything you need, a good place to start would be by reading some tips and examples of personal statements, which you can find online. These sample essays will give you a good idea of what educational institutions expect from personal statements.
Once you have all of the documents that you need and you have read some tips and samples, you should begin the writing process. You may want to begin by brainstorming and reflecting on what you want to write about. Since personal statements should talk about your personality and success, you should try to reflect on difficult times that you have overcome in your academic life and career life. Try to organize your thoughts in a manner that will allow your personal statement to flow coherently. Make sure that what you decide to write on is both personal and relevant to what you are applying to. In order to get more specific tips on writing your personal statements, you may want to check out those for medical school, law school or MBA programs.
After making a well-thought plan for your personal statement, you should begin writing your first draft. In your first draft, you may want to put as much information as you can, because subtracting from what you have written is much easier than adding on to it. Next, try to cut down on what you have written in order to meet the requirements for the application. If there are no requirements, you should try to keep your statement within one page. Be sure that there are no grammatical or syntax errors in your personal statements. Finally, check your personal statements for plagiarism by using online plagiarism checking tools.
Aside from these steps to writing personal statements, there is one more thing that you should keep in mind. Remember that your personal statement is about you. Keep it truthful, personal, intellectual, creative and fun. This should be something that best describes you as a person and a professional.
Photo Credits : DeclanTM