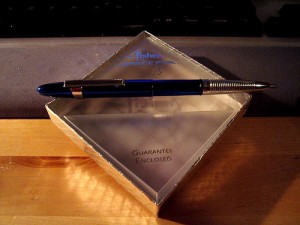 Because a personal statement must make an applicant noticed, its 3 most common types revolve on engaging topics. The personal statement or school admission essay must reflect the applicant's personality. This is a must because the admissions committee wants to get to know you first, the applicant, even through ink and paper alone.
The needs of admission committees have given rise to the 3 most common kinds of personal statements: rising from adversity, use of a quote that summarizes your experiences, and use of a metaphor to illustrate what your life has been so far. Using any of these three does not necessarily mean that you will be writing a tired, overused essay. When you put in your unique angle and your own specific details, you will be able to write an effective personal statement. To make sure that you are doing the right thing while still relating fresh ideas, browse through examples of personal statements.  These examples of personal statements will provide you with techniques on how to completely customize your admission essay.
Overcoming the odds
One common type of personal statement is the "rising from adversity" theme. The topics that can be dealt with can vary greatly. Your personal tragedy may be as serious as being a first-generation immigrant who felt like an outcast at high school because of language and cultural barriers or being someone who has supported oneself through college (in cases of applying to graduate school). If you have disabilities, then you can also discuss how you overcame them. Disabilities that you can focus on in your personal statement can include learning disabilities such as dyslexia or physical disabilities. Adversities may vary in gravity such as having to adjust constantly through your formative years because you moved from house to house several times due to your dad's job.
No matter what the odds in question are, it is the way that you handle your situation that the admissions committee is more interested in. If you have proven that you are made of stronger stuff than the next person without sounding too arrogant, you may just win a slot into the school of your choice. However, remember to keep your tone positive even though you are discussing problems that you have once encountered.
How a quote defines your life
Although some advise against using a quote in your personal statement, there are still several examples of personal statements that make effective use of it. If you do want to use a quote that will define your experiences in life, choose one that has not been overused. Look for quotations from less famous sources in order to present an intriguing take on an otherwise overdone personal statement tactic. You may even use a quote from your mother, your father, or any person that has had a significant influence in your life.
One of the reasons people do not recommend using the quote in the personal statement is that, sometimes, the writer does not come up with an essay that is directly connected or relevant to the quote. Sometimes, the quote feels isolated from the essay. To avoid this common problem, remember to make references to the quote once or twice in your essay so that the reader will see the connection.
Your life as a metaphor
Another common kind of personal statement is the use of a metaphor to describe your life. As with the quote, do be careful not to use an overdone comparison. If handled well, you may project yourself as a creative and philosophical person. You may also be able to convey ideas properly when using metaphors.
Again, similar to the quote, create a clear connection between the metaphor and your life or a specific point in your life. Doing so will tell the reader that your thoughts and ideas are organized and flow coherently.
Photo Credit : mrbill