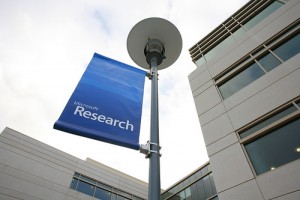 Researching plays a heavy role in the educational models of many colleges, universities, and other institutions of higher learning. Whether you are writing a simple essay, a thesis paper, or a dissertation, you will probably have to perform some form of research to get through the assignment. Here is how you can improve your research skills.

Understand your assignment
Before you getting yourself immersed in the research process, you will have to fully understand your assignment. The following is a short list of the things you should know about your assignment:
* What is the objective of the assignment?
* What topic are you required to write about?
* How long should the paper be?
* What types of sources are allowed?
* When is the deadline for submission?
* What kind of citation will be used?
Once you know the answer to these basic questions, you will also have clues about how, where, and when to begin your research.
Plan
Now that you know your submission deadline, you can begin scheduling research time and planning your research methods. Be sure that you have ample time for researching, writing, and revising your paper. List down some of the places where you are likely to find research materials. You can begin with the Internet, the library, or your own book collection (if you have the resources). Now that you have a basic outline and schedule for research, you can begin your research. You may be overwhelmed with the vast resources available to you, so it's always a good idea to be focused on your objective.
Be familiar with effective researching strategies
* Narrow down your topic or scope if needed. Researching for a broad topic can take a lot of time and energy. If possible, come up with a list of research topics and ask for the approval of your teacher on them. Have him or her suggest a topic from the list.
* Begin by gathering background information from general references and similar sources.
* Use what your teacher gives you. If you are using relevant sources in the classroom, ask permission to use those sources for your research. Or, at least, you can reread them to get ideas.
* Ask for advice from teachers, mentors, or other classmates on where you can find research material son your topic.
* Use the Internet to find books and articles relevant to your topic. Just make sure that what you take from the Internet comes from a reliable source.
Photo Credit : Robert Scoble